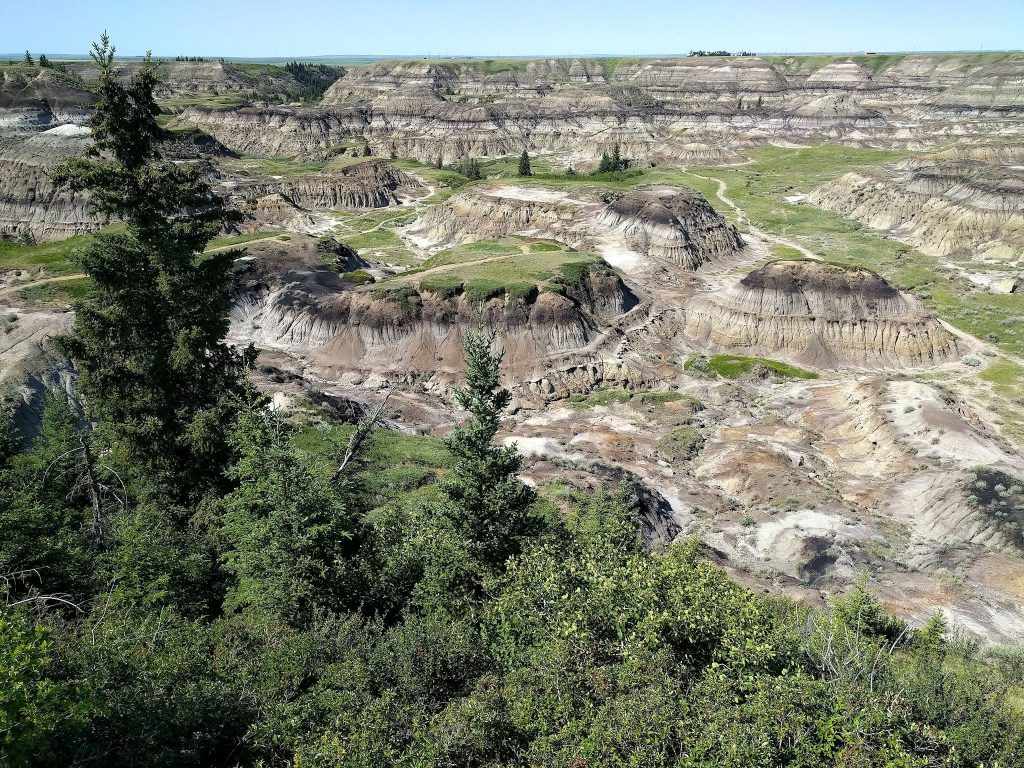 Southeast Alberta is a flat to slightly rolling prairie dotted with large farms and ranches. About an hour east of Calgary we crossed the Red Deer River Valley, paused and wondered what happened to the prairie. Canadian Badlands? Really? Due to a unique mix of prehistoric sandstone formation, glaciers and floods that occurred millions of years ago, the Red Deer River carved a more-or-less diagonal slash through this part of Alberta creating deep colorful badlands approximately 2 km (1.2 mi) wide and 28 km (17 mi) long. Having spent time on our trip two years ago in the Dakotas, we found the spectacular geology of this area to be surprisingly familiar.
Ron, our jam buddy from Prince Albert, suggested we visit the Drumheller dinosaur museum. Larry, our jam buddy from Linden, and his wife Barb suggested we go to Drumheller to tour the Badlands. More than enough for us to set a course…
Drumheller is a gem!  It sits on the Red Deer River Valley floor, about 110 meters (350 feet) below the surface of the prairie, surrounded by giant, colorful geological formations. It's also the first town we've visited that is TWICE in the Guinness Book of World Records. The site of a major dinosaur fossil find in 1884, it's known as 'The Dinosaur Capital of the World.' The whole town totally plays up its dinosaur-relevant history with civic pride and humor, and an sharp eye toward tourism. The town has a fun, welcoming vibe that made you want to stop, stay and visit.
Drumheller's first Guinness Book record is for having the largest dinosaur in the world – an 86 ft tall, 151 ft long, 4.5 times life-size, fiberglass Tyrannasaurus Rex. You can climb up inside her and look out her mouth (we did not do so). Dinosaur statues and sculptures are everywhere on city streets, next to park benches, at cross walks and guarding the town's free RV Water and Dump Station.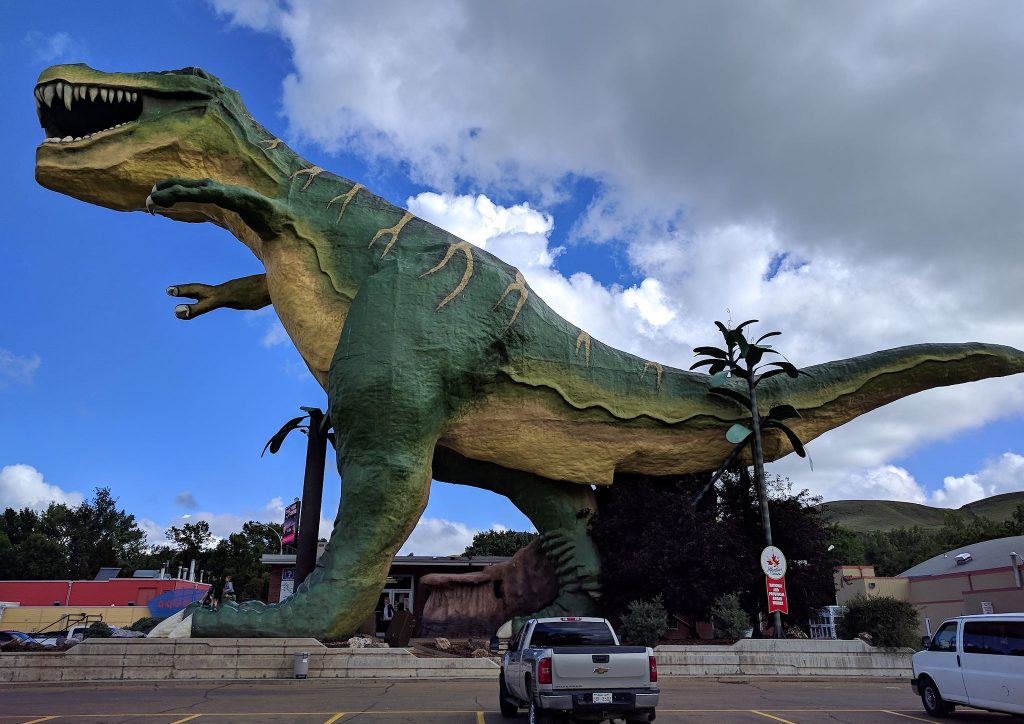 Though neither of us is a serious dinosaur buff, we both agree the Royal Tyrrell Museum is exceptionally well done. The dinosaurs, and in fact the whole timeline of life on earth, are clearly presented within the context of geology and geography, archaeology, paleontology, and evolution as one follows a path through time and through this incredible exhibition. It took us all day. We loved every minute.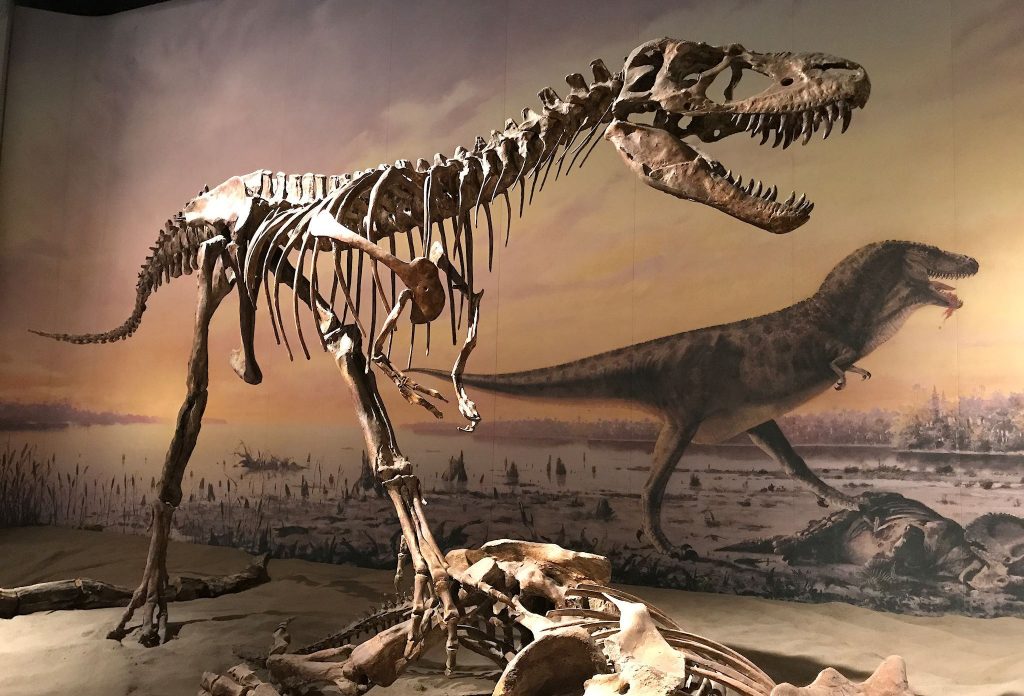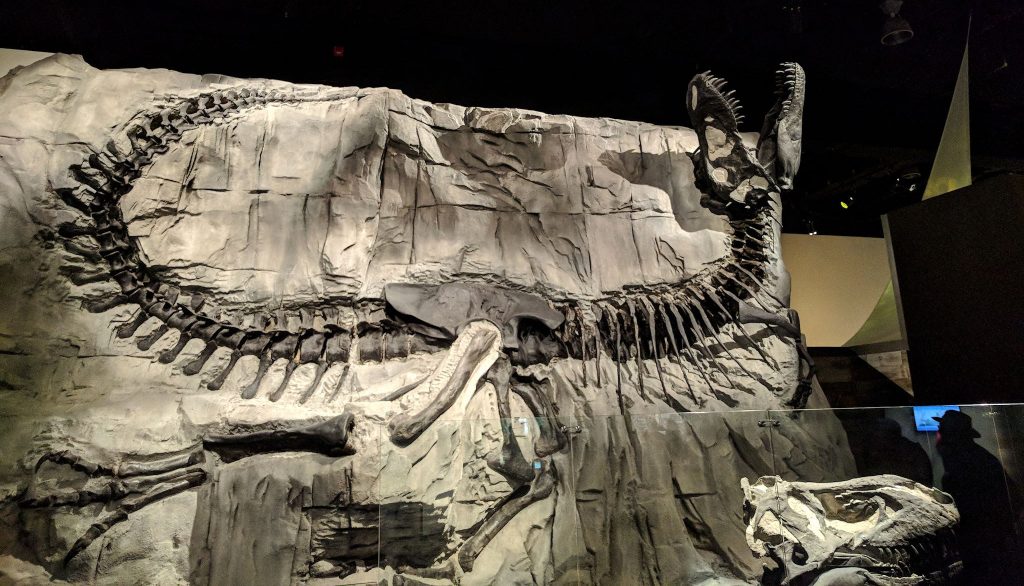 Drumheller encompasses a ghost town called Wayne (pop 28), a former coal mining town. Getting there includes driving across 11 one-lane bridges on a 6 km (<4 miles) stretch of road along the Rosebud River, earning Drumheller its second record in the Guinness Book for the most bridges to be found within the shortest distance. Records aside, Wayne offers gorgeous views, the still-operational Rosedeer Hotel, and the Last Chance Saloon, a hopping place for food, drinks and live music. Oh, and scenes from Shangai Noon were filmed in the Rosebud River Valley near Wayne. More on that later…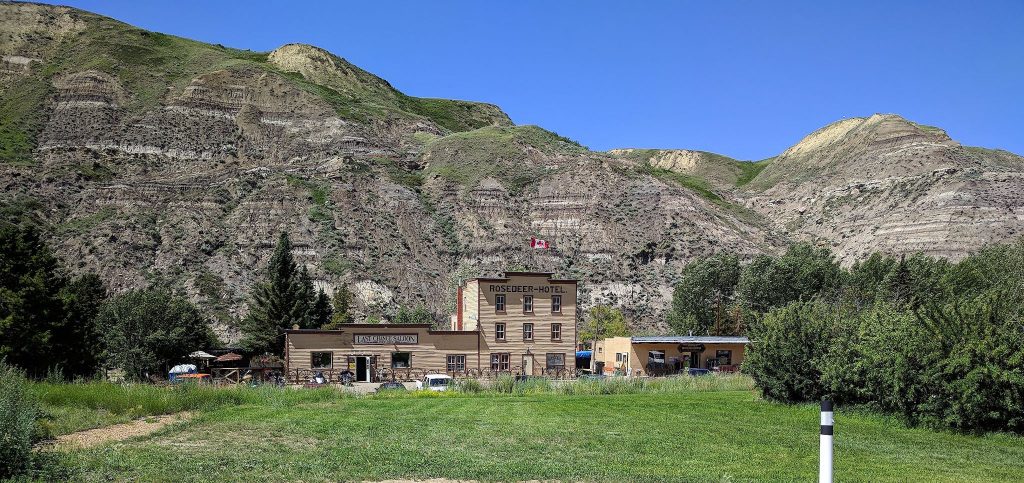 From its site on the valley floor, Drumheller features views from everywhere you look – the high school, museum, Walmart. As we were leaving town, we climbed out of the valley and stopped to visit Horseshoe Canyon, just one of several major viewpoints in the area. Looking out over the fascinating landscape, we could see where the river and its erosive power left its art for us to enjoy. And we could imagine dinosaurs roaming the valleys. And John Wayne…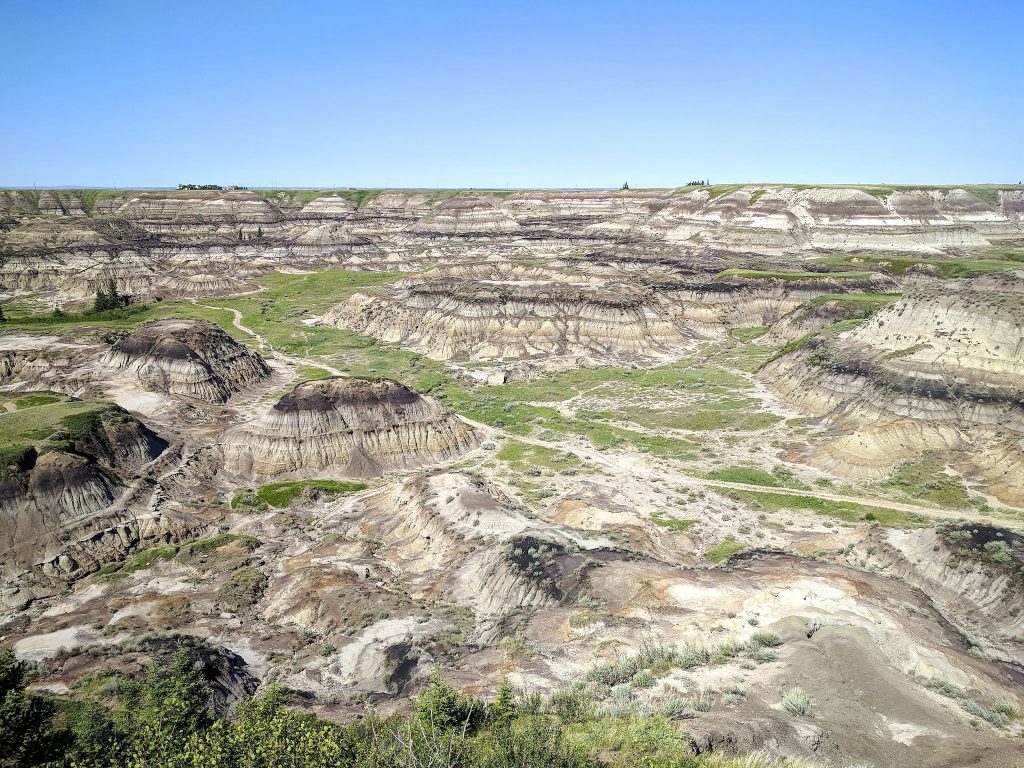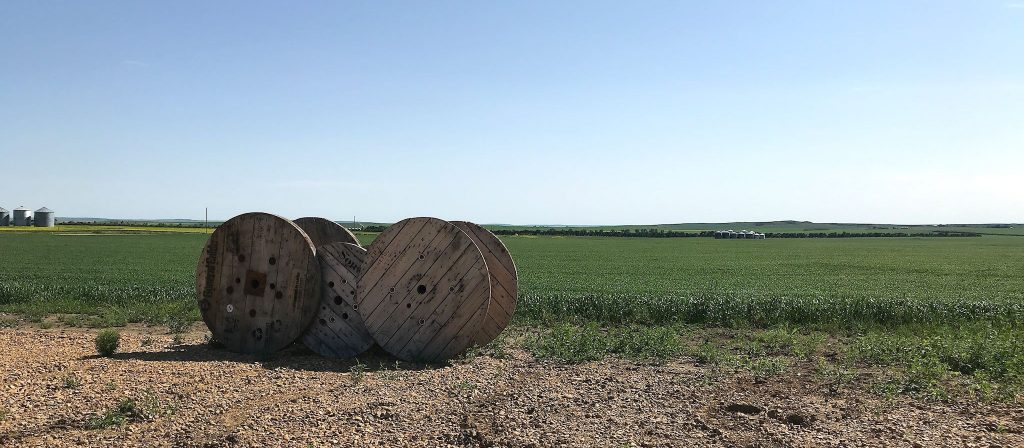 For anyone who's interested, more Drumheller, Royal Tyrrell Museum and Wayne pix…