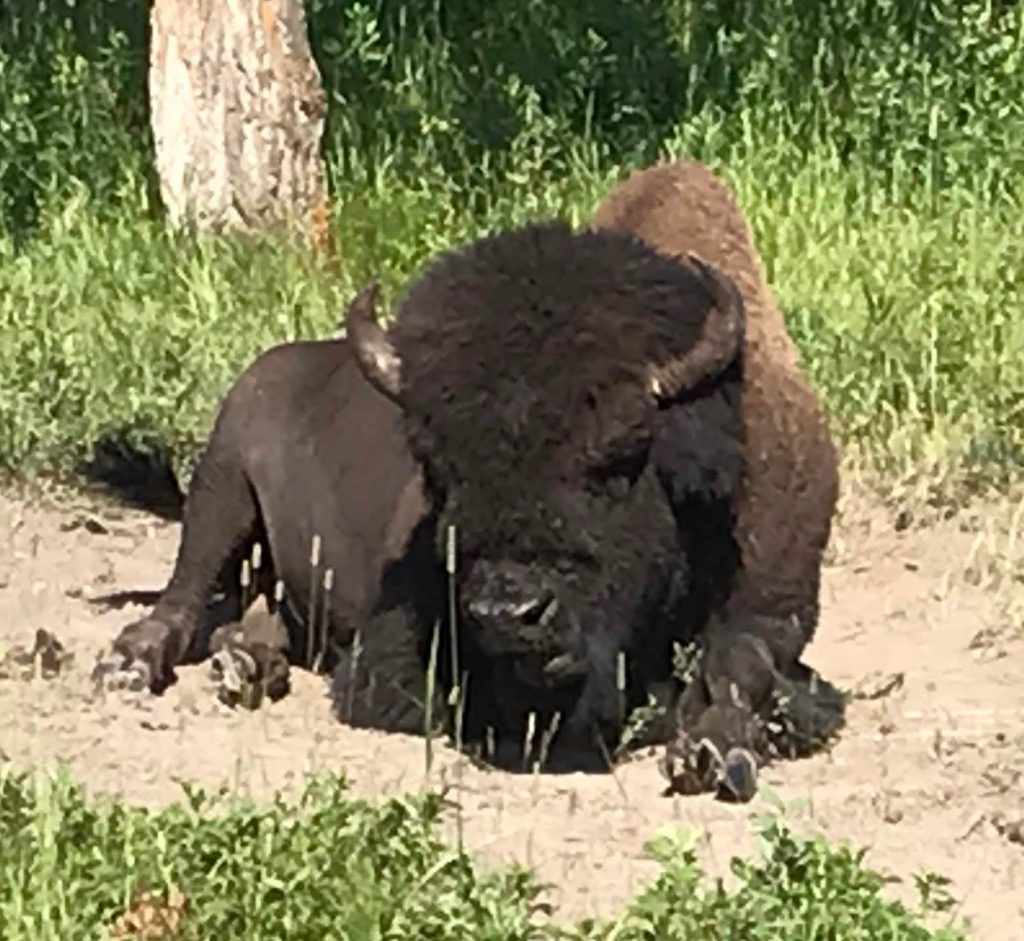 The past three weeks have been packed with music, biking, urban adventures, exploration, new friends, old friends, and the usual off-the-wall stuff – the essentials for what makes us want to keep on traveling. Yet we were feeling the need to chill just a bit, maybe take a hike. So we headed for Elk Island National Park which features lakes, wildlife, hiking, and a small campground. It's famous for its bison conservation work. I'm not making this up.
Between the park and the weather, Elk Island was exactly what we needed.
We rolled in late on a sunny afternoon with time to set up, read, make dinner and walk to nearby Astotin Lake to sit on a bench and watch the sunset toss out a pretty light show. Off to a fine start!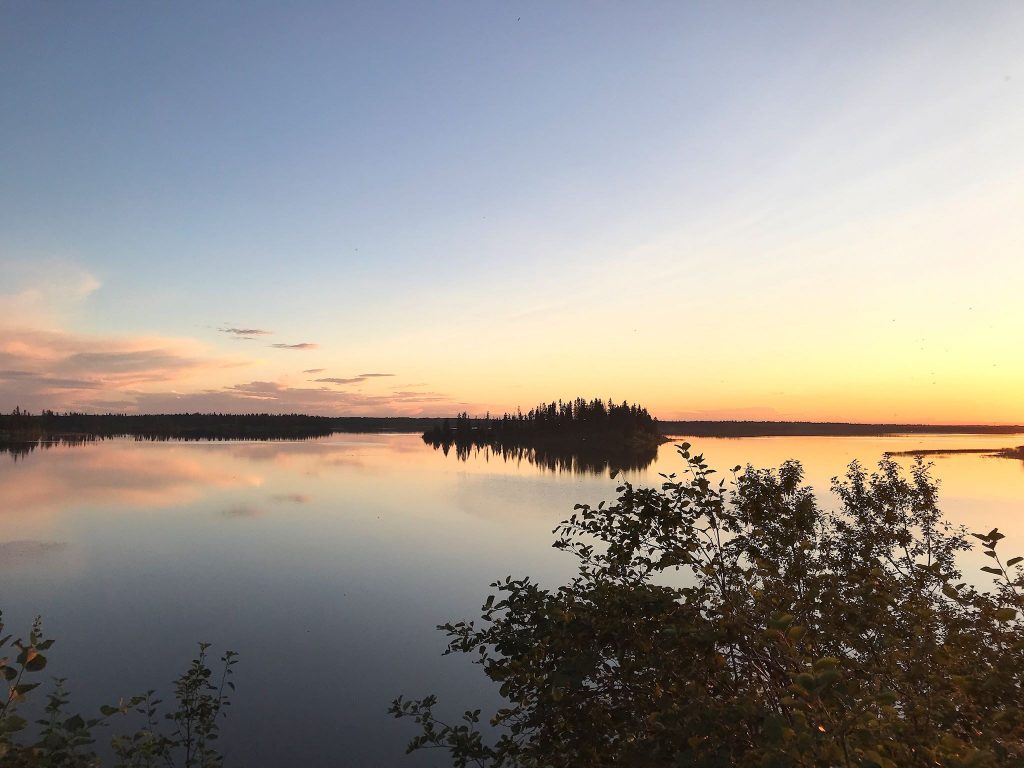 We're still in the prairie, yet Elk Island is in an area called the Alberta Beaverhills – so not totally flat. On the 2 sunny days during our stay, we biked the scenic drive through the park and did long walks in the rolling terrain with views of lakes, grassland, aspen and boreal forests and lakes. Lots of waterfowl!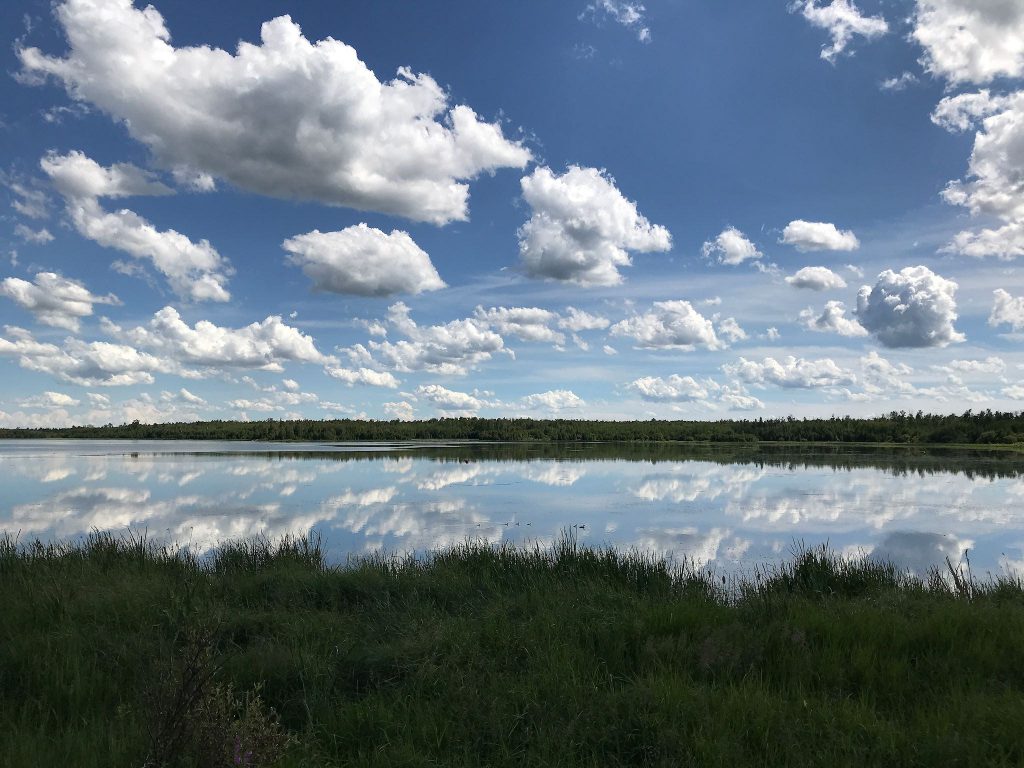 And the stormy day was just perfect! We watched the storm clouds roll in over the lake. A light, gentle yet constant rain then fell the rest of the day providing pleasant sound effects on our fiberglass roof (think white noise with a hint of color) as we caught up with bills, blog posts, photo processing. There was also ample time for naps, reading and music. In other words, just another regular day of life on the road. Another essential.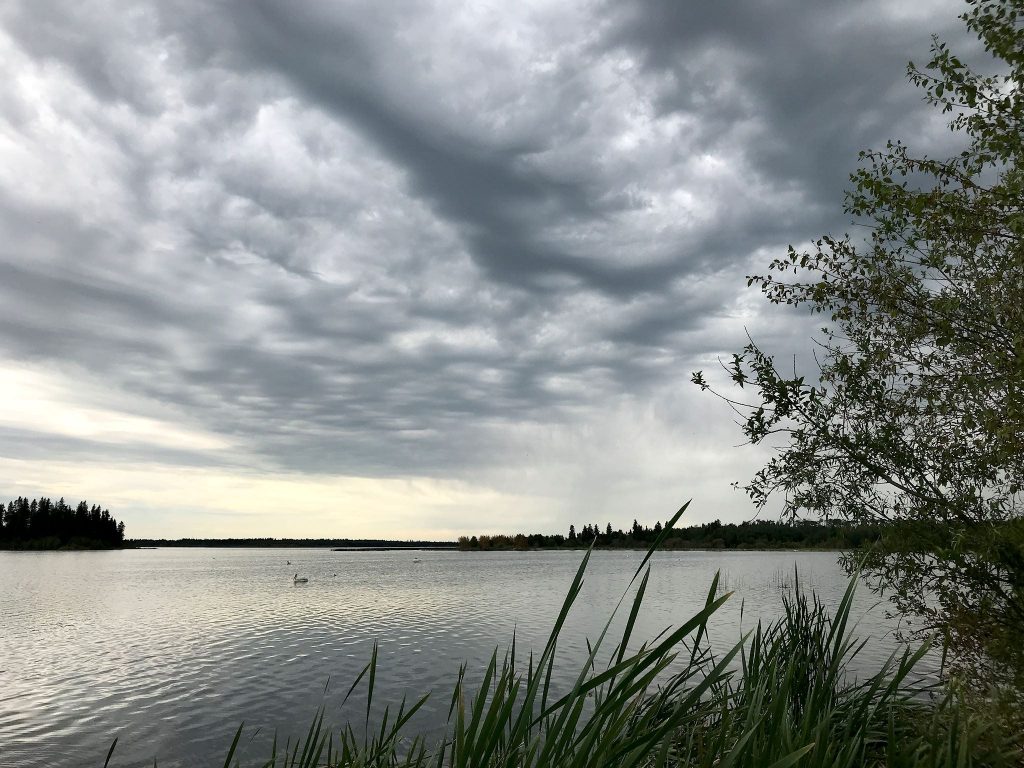 Despite being a bison conservation area with 'caution bison in area' signs everywhere, they eluded us during our hikes and bike ride. (Bison don't like the heat and tend to hide in the trees on hot sunny days.) As if on cue, the large male bison at the top of this post sat lazily in the shade under a tree as we approached the exit to the park.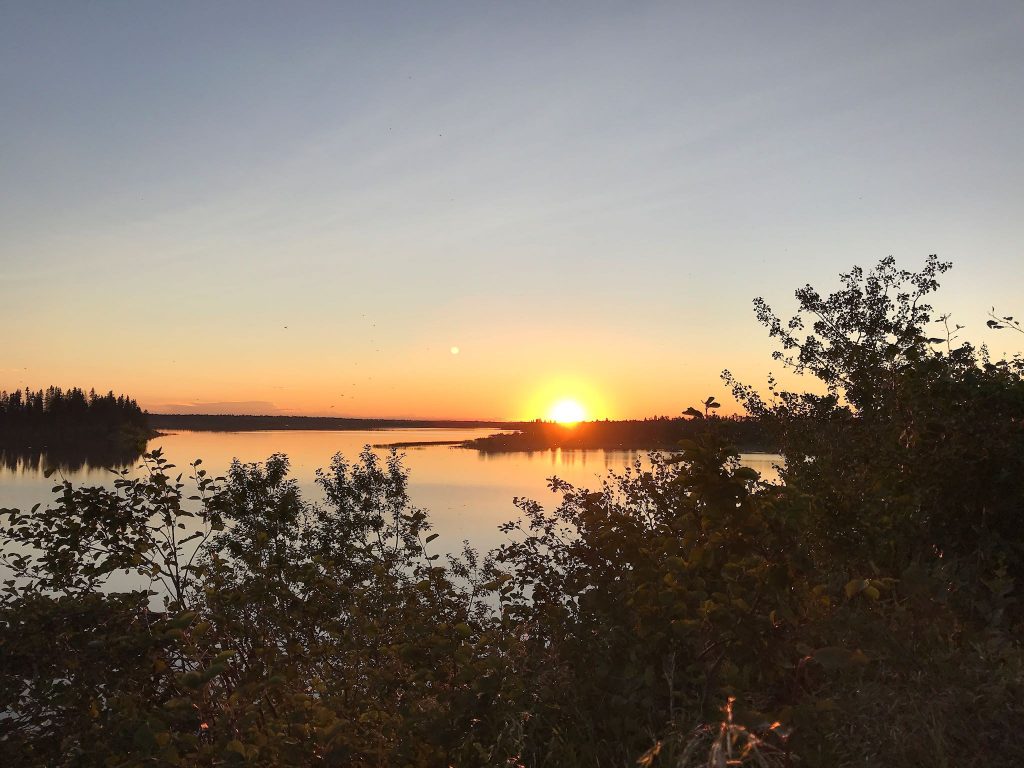 For anyone who's interested, more Elk Island NP, Astotin Lake hike, Shirley Lake hike, Awisk/Lakeview hike pix…