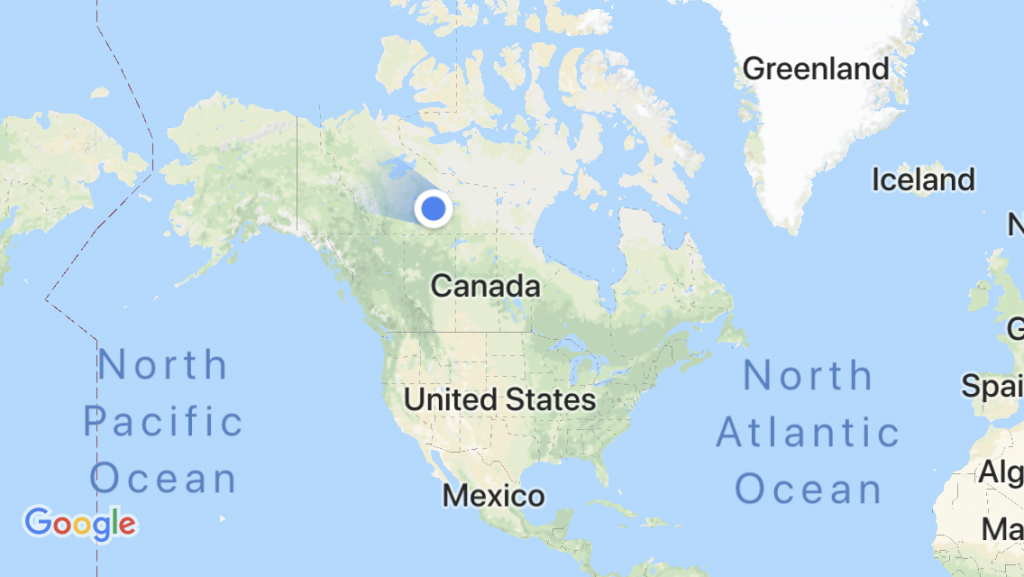 Yellowknife is out there! On the north shore of the Great Slave Lake, it's a 15-hour drive from Edmonton, AB and 5 hours from the nearest settlement with more than 2,000 people. Although geographically isolated, it's by no means disconnected from the world. It's a modern city of 20,000 of the most ethnically diverse, friendliest and interesting people we've met on our travels.
We'd made a campground reservation to stay a few days for the music festival, and we extended it a couple of times to do some more visiting and exploring of the city.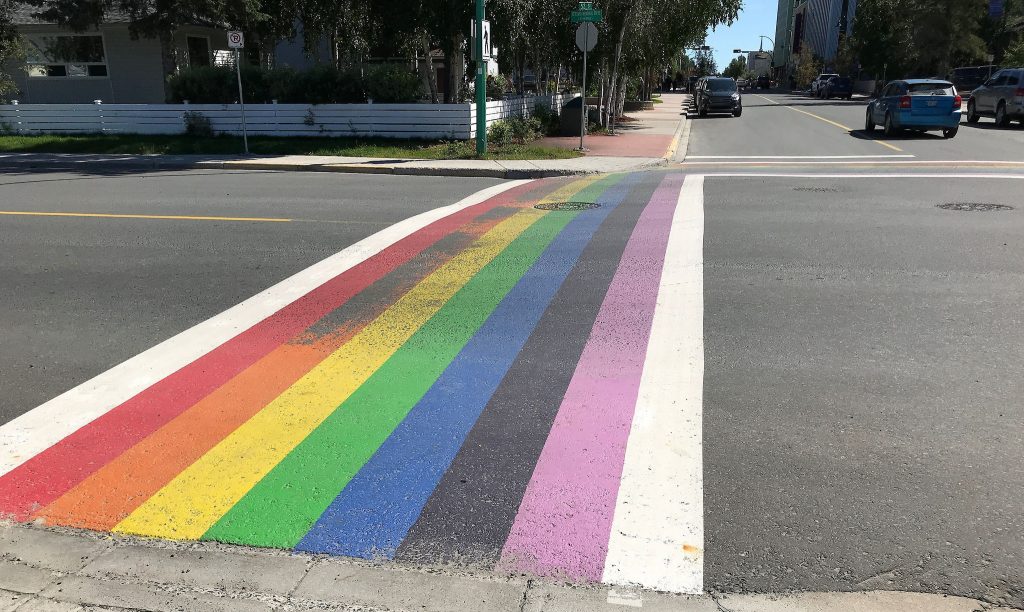 Yellowknife was named after a local Dene tribe – the Yellowknife Indians – who made tools from copper. It was mining that put Yellowknife on the map in the 1930's – first copper, then gold and other metals, and more recently diamonds. The only city in the Northwest Territories, and the territorial capital, it's also a center for government activities, while tourism and transportation (bush pilots and float planes, river barges, ice road truckers, in addition to more traditional air and ground travel) round out the industries that drive the economy.
From Fred Henne Territorial Park, our perfectly situated urban campground on Long Lake, we were 6 km (4 miles) from downtown, an adventurous walk or an easy bike ride.  We explored 'Old Town,' the original center of town with marinas, fishing boats, and float planes moored alongside residences ranging from self-proclaimed 'shacks' to Susanka-style 'small houses' and Fine Homebuilding creations cantilevered from the rocks. (Did we mention the Canadian Shield?) From Bush Pilots Monument, the height of land, we could see Jolliffee Island where Yellowknife's famous houseboats line the shore. We enjoyed lunch at Yellowknife's most notable and historic eatery, the Wildcat Cafe which first opened in 1937.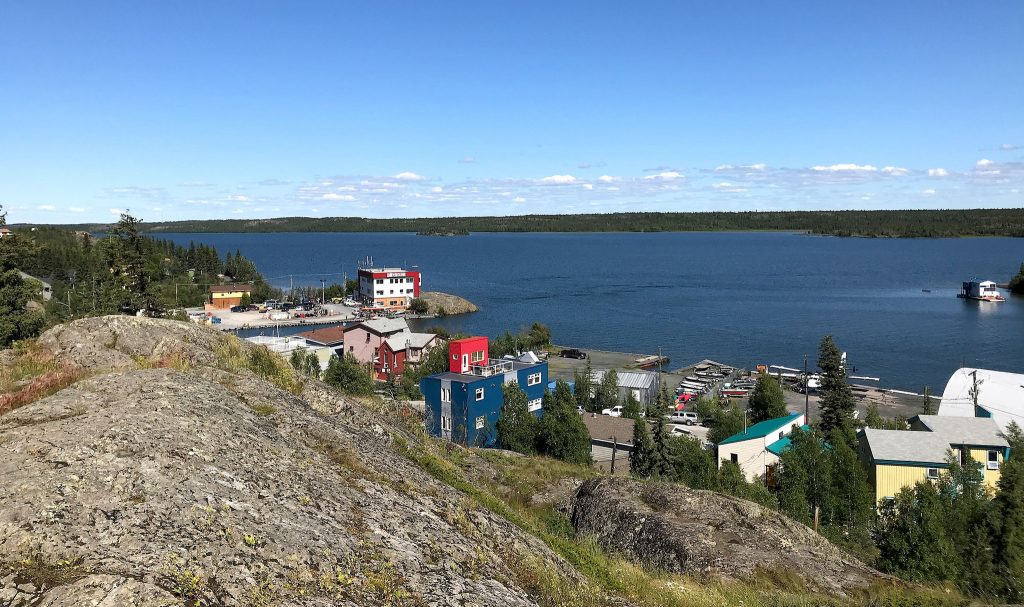 Our wanderings through the newer downtown revealed modern stores, souvenir shops and artisan galleries between and among the office buildings. Signs in various languages reminded us that we're in a city that celebrates diversity in a region that claims 11 official languages. We popped into Book Cellars, a local bookstore, in search of a book or two about the area. There were about 7,412 of them, so we enjoyed chatting about different books and authors with a very knowledgeable woman at the store who, to our surprise, recognized us – she sat behind us at FOTR. (Do we really have matching pony tails?) Also surprising, until we thought it through, Book Cellars is the ONLY bookstore in the Northwest Territories. They do a huge mail order business within the NWT.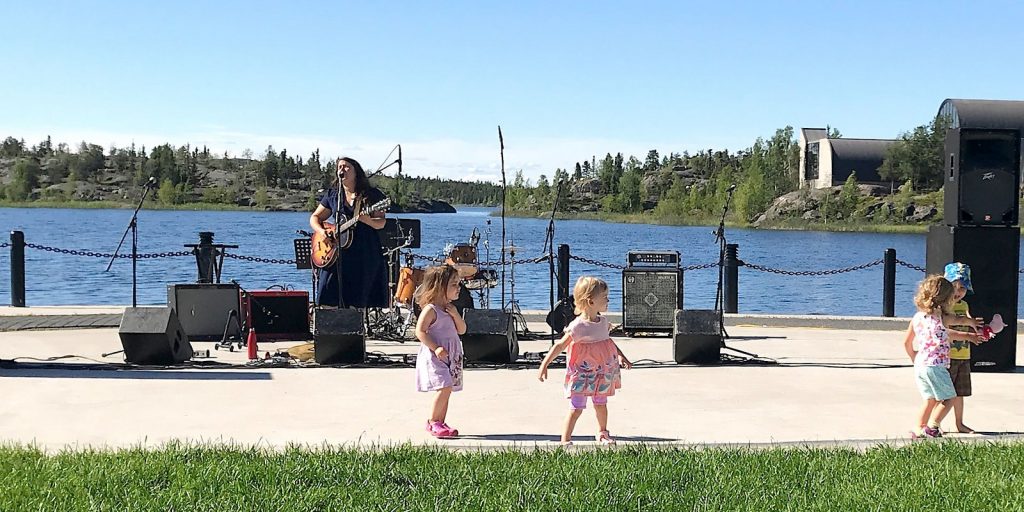 We spent a delightful morning at the Prince of Wales Northern Heritage Centre, focused on the culture and history of the Northwest Territories. Sponsored by the Canadian government with consultation from the Dene elders, the museum features the gradual integration of European settlers with the people of the indigenous Dene tribes of the NWT. With increasing trade came increasing cooperation and further integration as natives adapted to using snowmobiles and planes to get to their seasonal hunting grounds. A fascinating exhibit on native sewing demonstrated beautiful – and warm! – garments and designs constructed primarily from animals. It served as yet another reminder that the natives relied upon hunting for survival and demonstrated the highest respect for the animals they killed.
Pulling multiple threads of history together was the Heritage Centre's exhibit on 'Specials.' When the Canadian government first sent the Royal Canadian Mounted Police (RCMP) to the Northwest Territories, they were woefully unprepared for the harsh conditions in the area. The RCMP recruited natives to serve as Special Constables to guide them and teach them how to survive. Skills included navigation in the bare tundra in the winter with only a few hours of daylight, mushing dogsleds along with care and feeding of teams dogs who each eat 6 pounds of fish a day, dressing for the elements to avoid freezing to death, avoiding death by polar bear, etc. The Specials also acted as cultural ambassadors and translators among other indigenous people met along the way.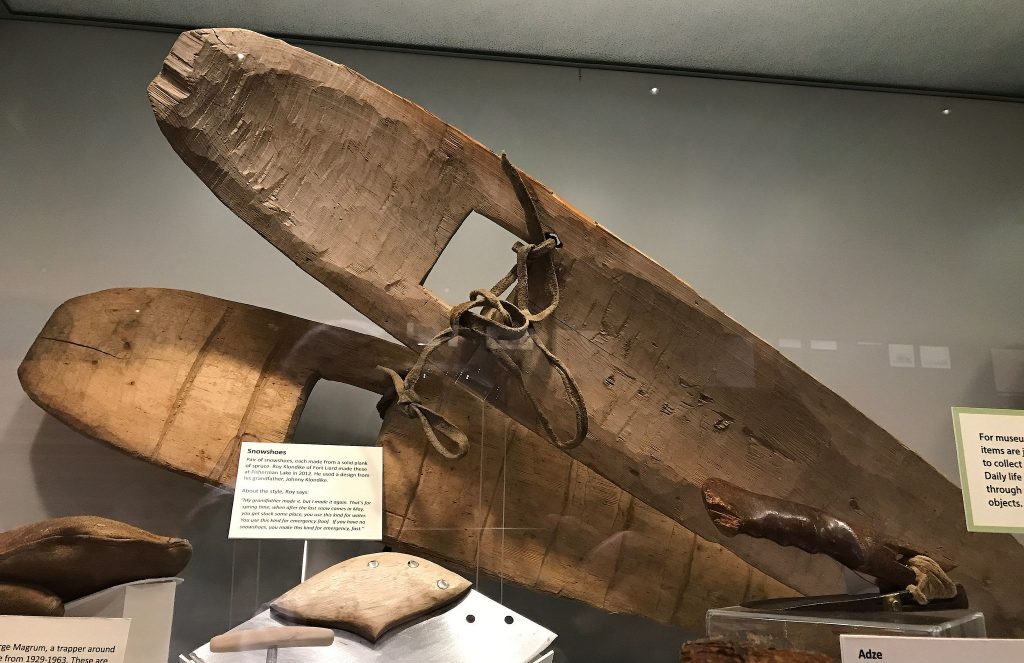 We did our part to boost cultural exchange. We had dinner one night at Bullock's Bistro, famous for its limited menu of local fish (yup, Slave Lake) and wild game. It's funky decor includes posters, bumper stickers and eclectic signs and testimonials from all over the world. Wait! We just happened to have a bumper sticker along for the ride – Mad River Glen – Ski it if You Can! It's now added to the decor at Bullock's while a Bullock's sticker is safely on it way (the long way…) to Vermont.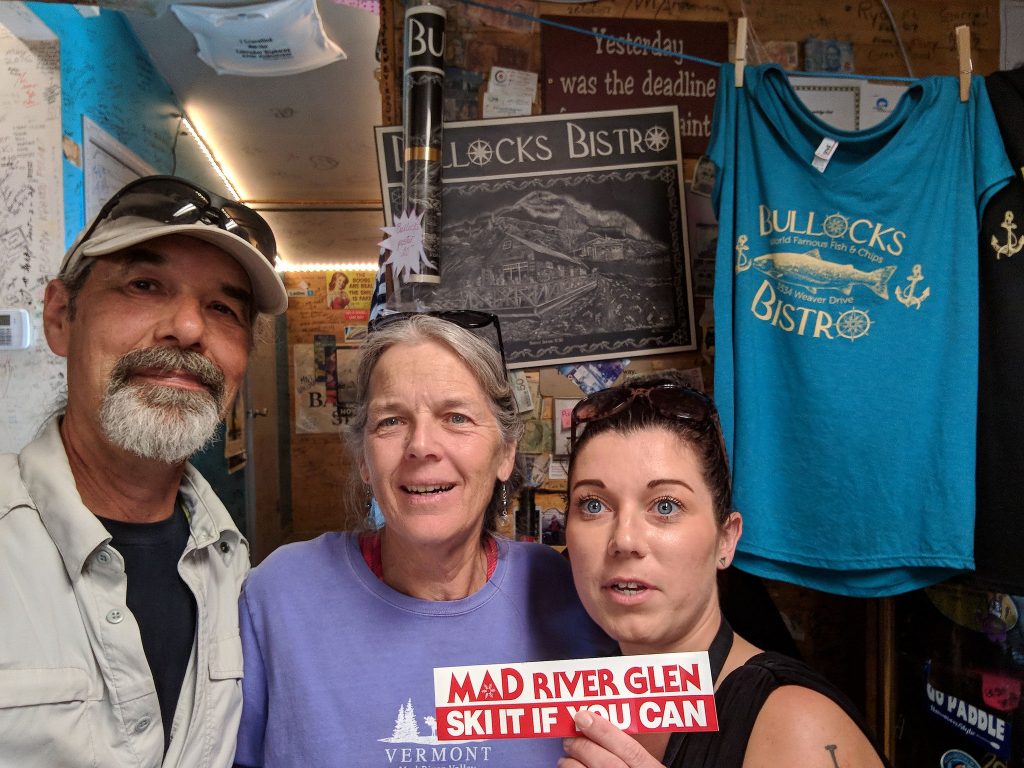 For anyone who's interested, more Yellowknife and Heritage Centre pix…