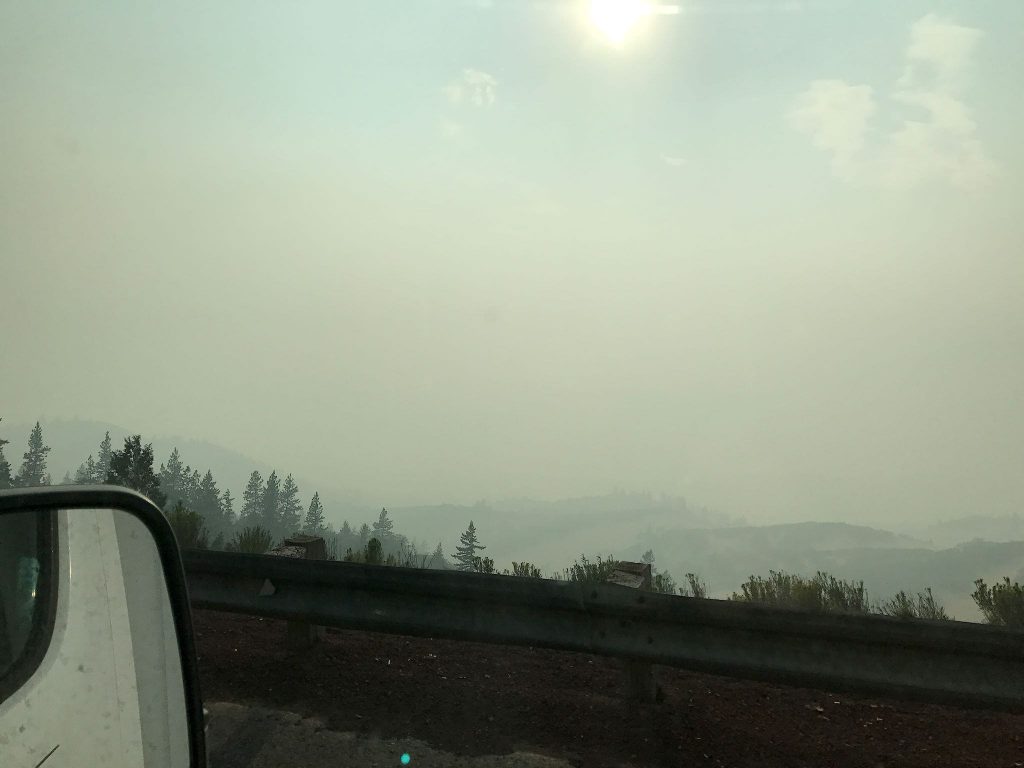 I recently read an article that referred to social media as a way to live 'a perfectly curated life.' Hmmm, is that what we're doing with this blog? Featuring the perfect? Sweeping everything else under the proverbial analog rug?
Not really. We're genuinely having great fun. Some days are outrageous – we climb mountains, see unbelievable views, swim in crystal clear lakes. We do tend to emphasize these in our posts, though some days are ordinary and we do laundry and go grocery shopping, while other days have hiccups like flat tires and roads suggested by GPS that turn into singletrack. It's all part of the great adventure.
Except for wildfires.