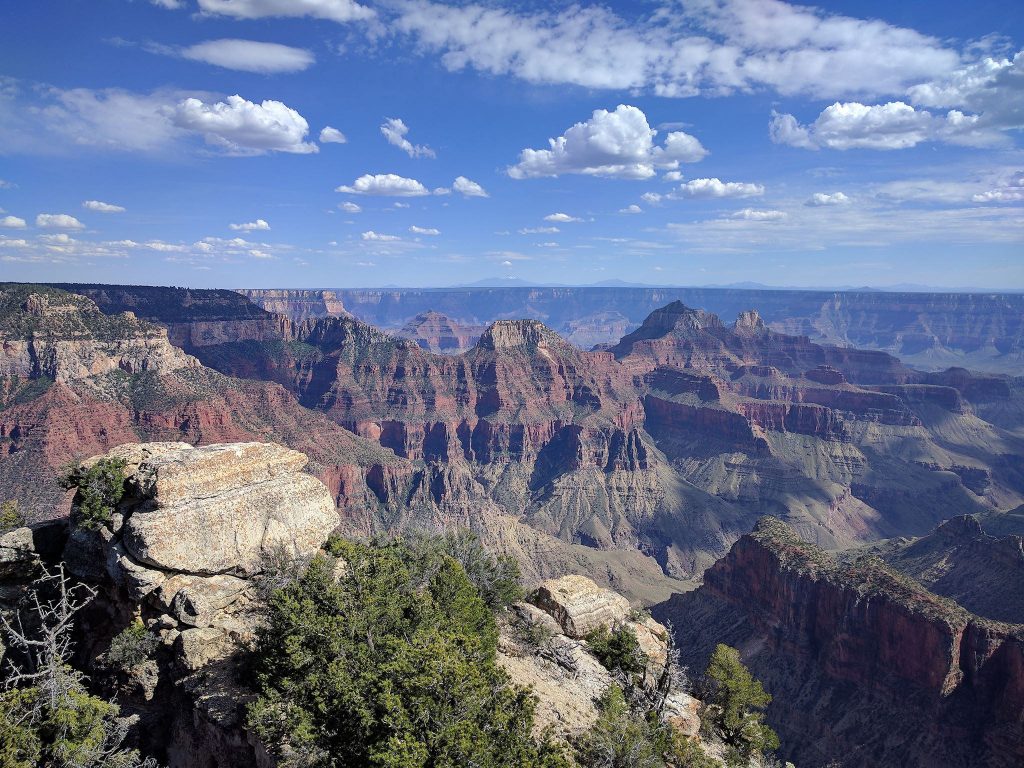 From Lake Powell we headed south to meet friends in Sedona for the weekend, so we had 2 days in which to wander, chill and move ourselves 4 hours on down the road. Hey Doug, did you know the North Rim of the Grand Canyon is only 2 hours from here? Squirrel!
We were both awed by the Grand Canyon's South Rim on a prior visit. The North Rim is more remote, so being 2 hours away made this an easy decision. The South Rim is dramatic in that it drops straight down nearly 6,000 feet to the Colorado River. (In comparison, Zion Canyon is 2,500 feet deep.) The North Rim is at higher elevation, sloping down toward the Colorado. As a result, the water runoff has carved a series of tributary canyons with spectacular outcroppings and rock formations along the way to the river. Even after spending the past month in Utah's canyonlands, and our prior visit, the immensity of the Grand Canyon never ceases to amaze, and the views from the North Rim in Grand Canyon National Park did not disappoint.
Part of the chill part was to find a quiet place to camp and get caught up – on pictures, this blog, a little rig maintenance, and some sleep. Our plan was to find a BLM or NFS campsite near the park to crash for the night, and the next morning move on to where we could get a good cell signal for the internet. Well, we scored big. Just outside of Grand Canyon National Park, a few miles north of the North Rim entrance and then about 5 miles up a gravel road (with no signal the whole way), we rounded a bend near the end of the road and found a campsite right on the edge of the Kaibab Plateau, overlooking the East Rim of the Grand Canyon, with amazing views out into the openness. When we stopped, we suddenly had 3 bars of LTE. Life is grand! And, needless to say, we stayed put for these couple of days.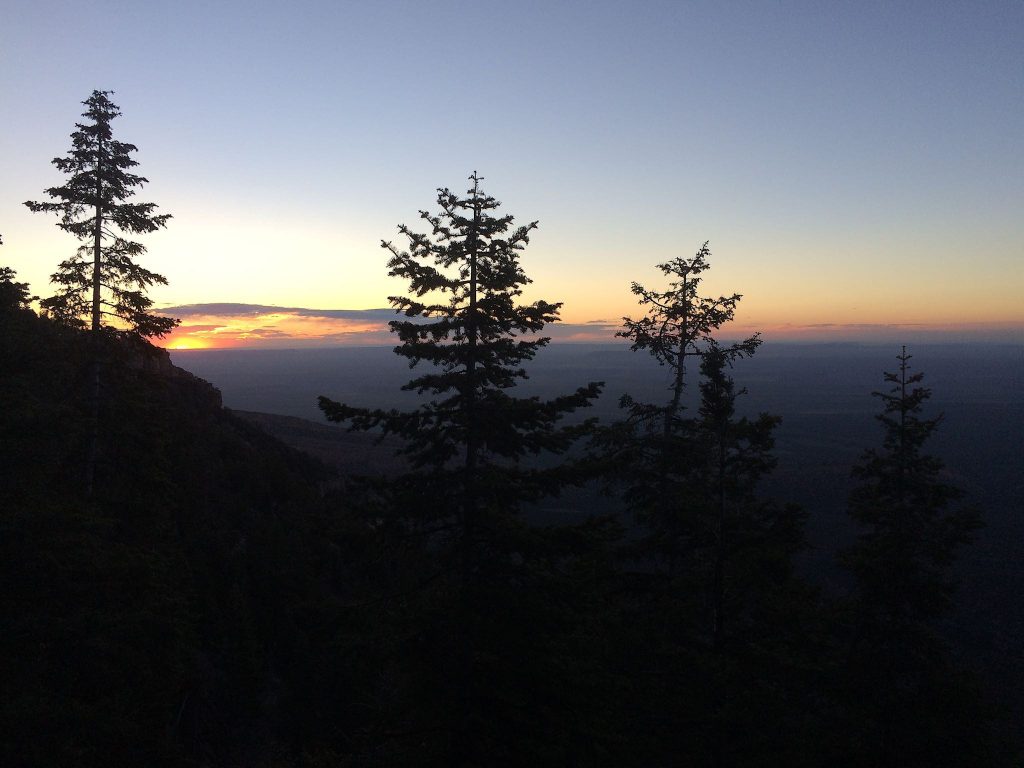 For anyone who's interested, more North Rim and Kaibab campsite pix.