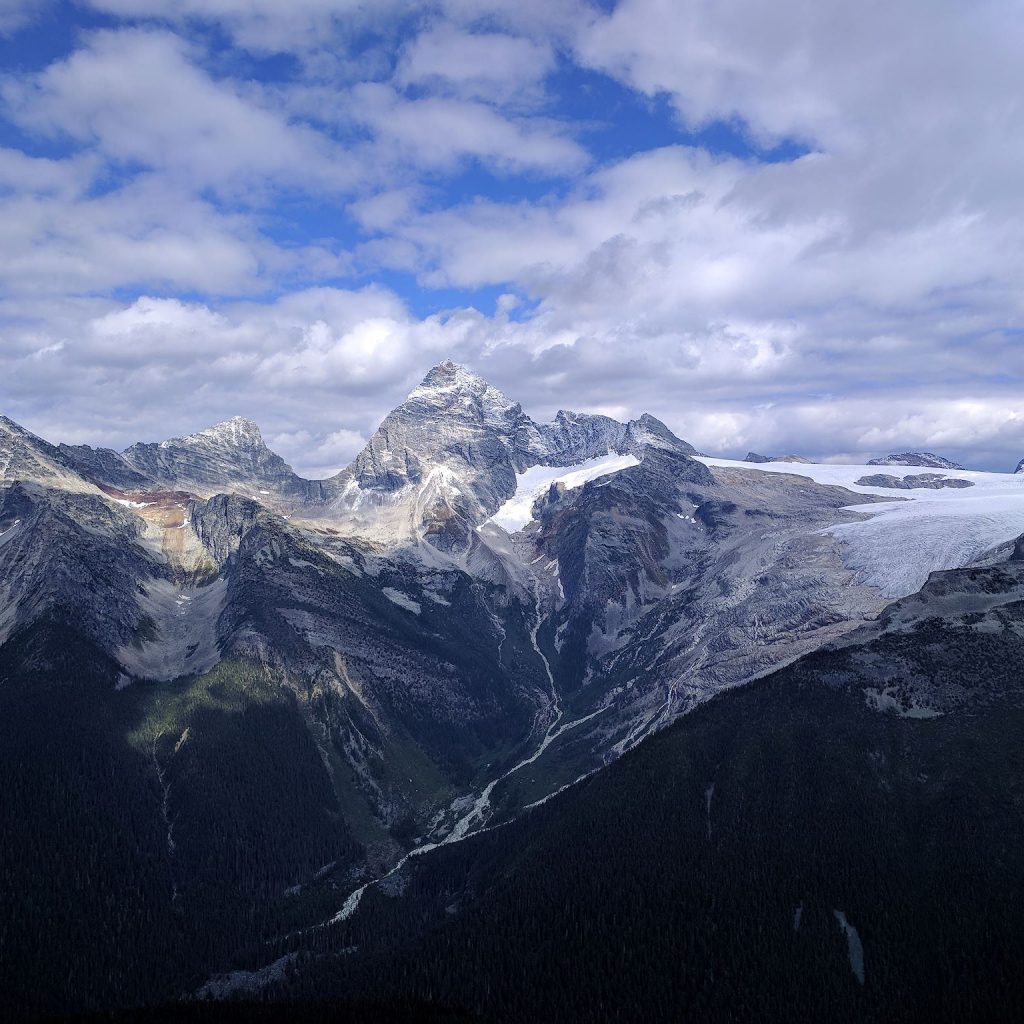 There are two Glacier National Parks in North America – one in Montana, US and one in British Columbia, Canada. They are about 550 km (340 miles) apart. To complicate things, Glacier (Canada) is in the Selkirk Mountains, close to (but not in) the Rocky Mountains, while Glacier (US) is in the Rockies, just south of the Canadian Rockies and connected to Waterton National Park (Canada) creating an international peace park. So when you talk about visiting Glacier National Park, many Canadians will ask 'Which one?' We're in Glacier (Canada).
Glacier (Canada) had the name first – it was the second Canadian national park – established in 1886, while Glacier (US) was established in 1910. They both inspire awe. They both feature multiple, large, active glaciers, soaring mountains, waterfalls, black bears, grizzly bears and wildflowers. They both received early support from the countries' respective transcontinental railroads. They both have avalanches in winter. However only Glacier (Canada) counts its epic avalanches as a major part of its history. To reduce confusion, Glacier (Canada) could rename itself Avalanche National Park. On second thought, that might not be good for tourism…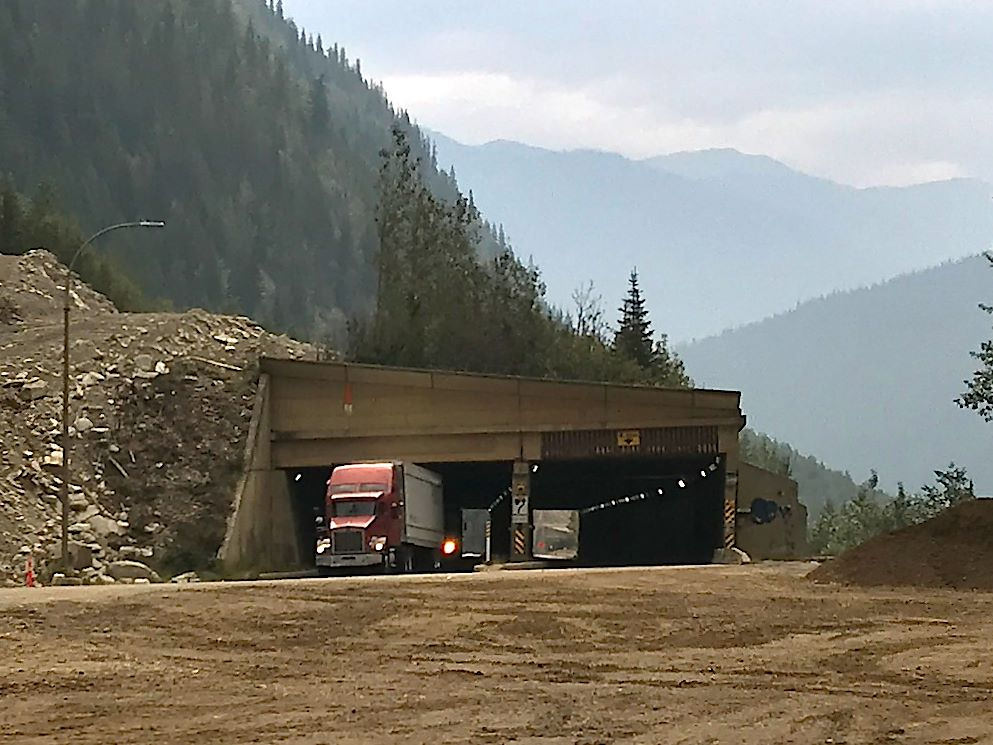 The Canadian Pacific Railway and the Trans-Canada Highway run down the middle of  Glacier National Park over Rogers Pass. Although the second highest pass across Canada (Kicking Horse Pass in Yoho NP is the highest), Rogers is the most challenging to navigate. Due to a combination of geological and meteorological factors, the mountains are taller and steeper, the valleys are narrower and deeper and moisture from the Pacific drops huge amounts of heavy, wet snow in the area (parts of Glacier and Revelstoke NPs are technically rare, inland rain forests), a mix creating – you got it – frequent avalanches. The CPR built an 8 km (5 mi) tunnel under Mount McDonald in 1913 to avoid the avalanches. The TCH constructed a series of snow sheds over the highway in avalanche prone areas to try to keep the road open. And avalanche specialists monitor the snow conditions continuously, creating controlled avalanches to reduce risk and closing the road when risk is high. (There's a fascinating documentary that plays at the visitor's center at Rogers' Pass that's well worth seeing, if you happen to be passing by there…)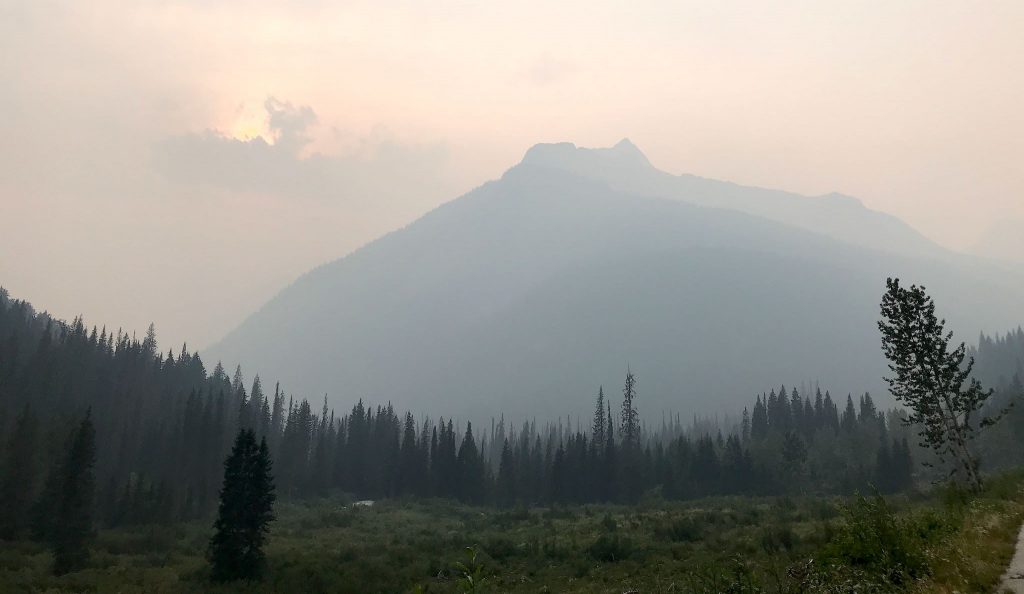 For our first four days at Glacier, we enjoyed the rain (honest!). Between music festivals, extra driving and long, delightful day hikes, we were happy to have some down time. In a very pretty campground on the Illecillewaet River just below Rogers Pass, we cocooned in our trusty RV and got caught up on photos, reading, sleep and music. Inspired by the Salmon Arm Festival, we added three new songs to our repertoire. We hoped the rain would help with the wildfires burning all over BC. We were also thinking about a well known secret magic trick about hiking in smoky conditions: The best views will be immediately after the rain.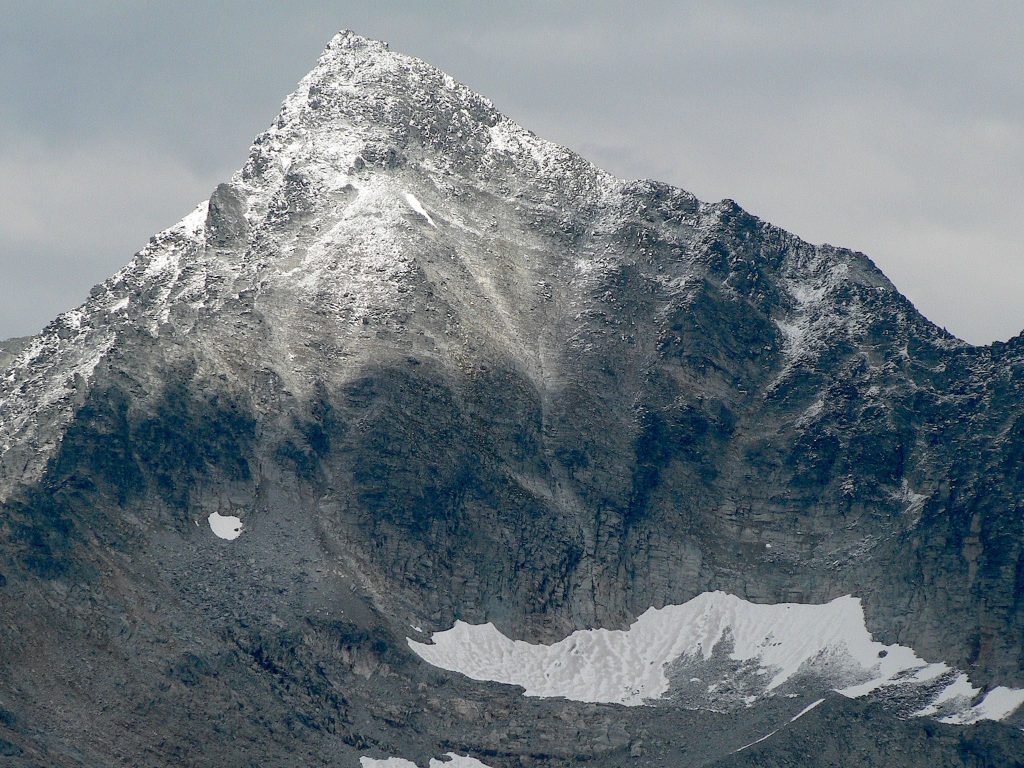 And that it was! There were several great hikes to select from in Glacier NP, all heading either up ridges with big views or up glacial river valleys to their source glaciers. We hiked to Abbot Ridge, which promised panoramic views in the trail description. Wow! The trail left the campground through remains and ruins of the historic (1880's) Glacier House Hotel and immediately started gaining altitude with about 87 switchbacks through what looked like a rain forest. Ferns, mosses, redwoods everywhere! (And more than just a few blueberry patches to keep reminding us we're still in bear country…)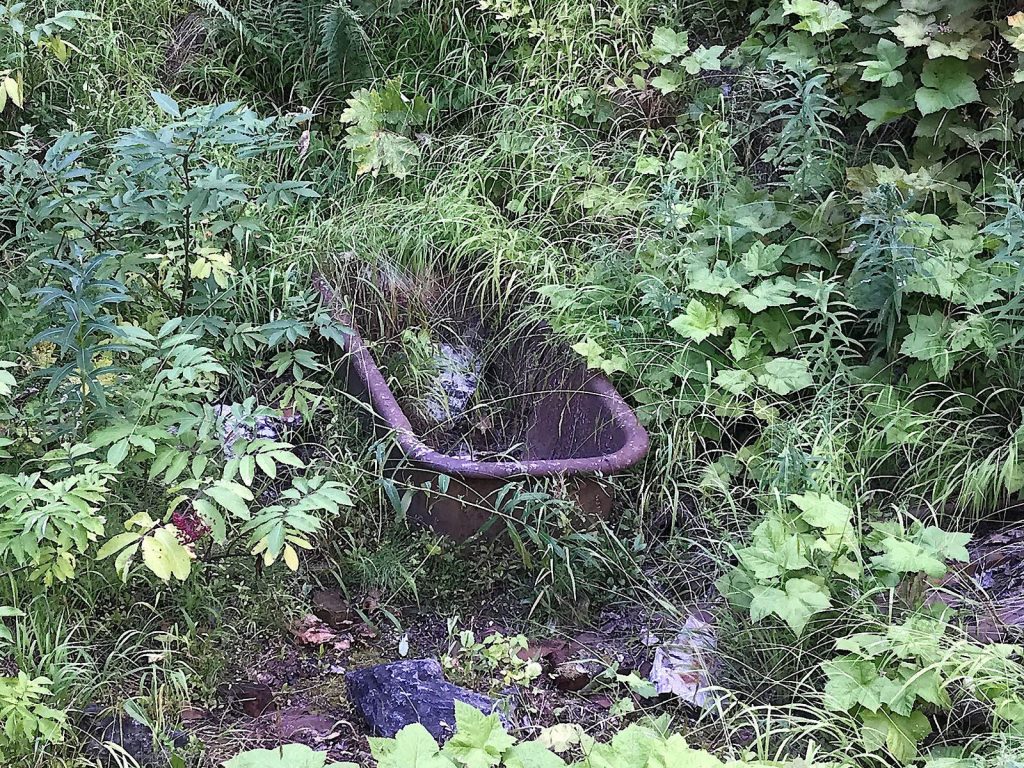 After passing Marion Lake, a small glacial lake at the bottom of a steep rock slide halfway up the mountain, the trail rounded a large rocky bowl at the base of Abbot Ridge and opened into a high meadow. If that was the end of the hike, we would've been totally elated. Words cannot describe the feeling of being in an open, rocky meadow with a 270-degree view of towering mountain peaks, glaciers, waterfalls and the river valley far below. Photos can't capture the feeling either, although we took almost 300 trying to do it…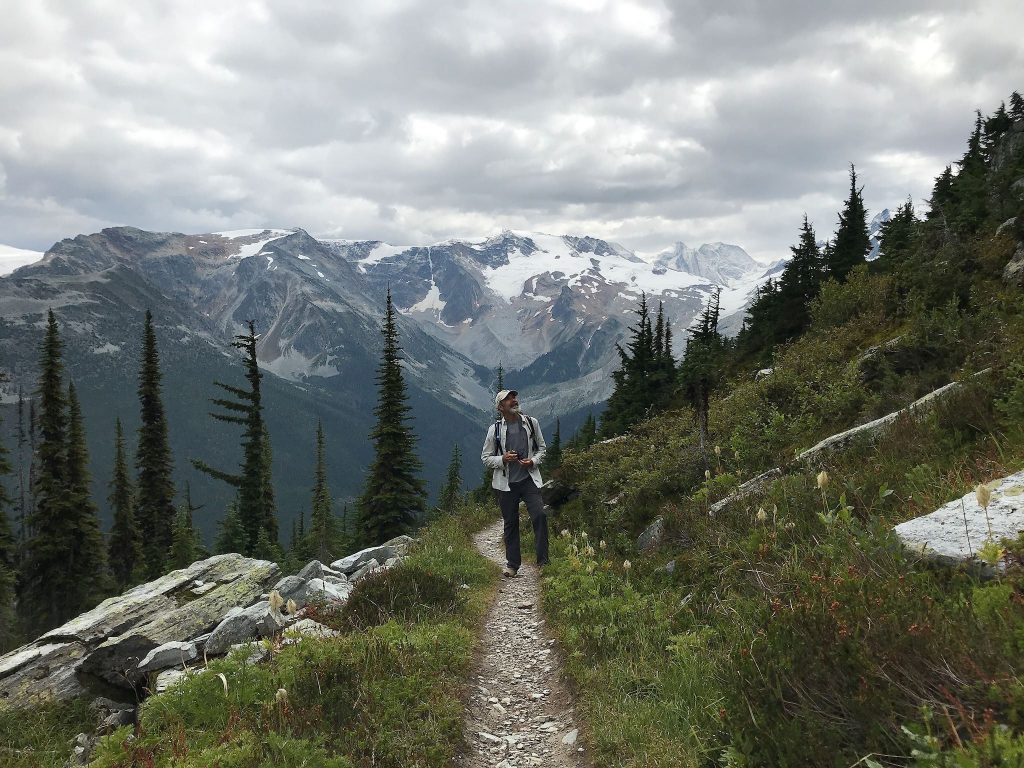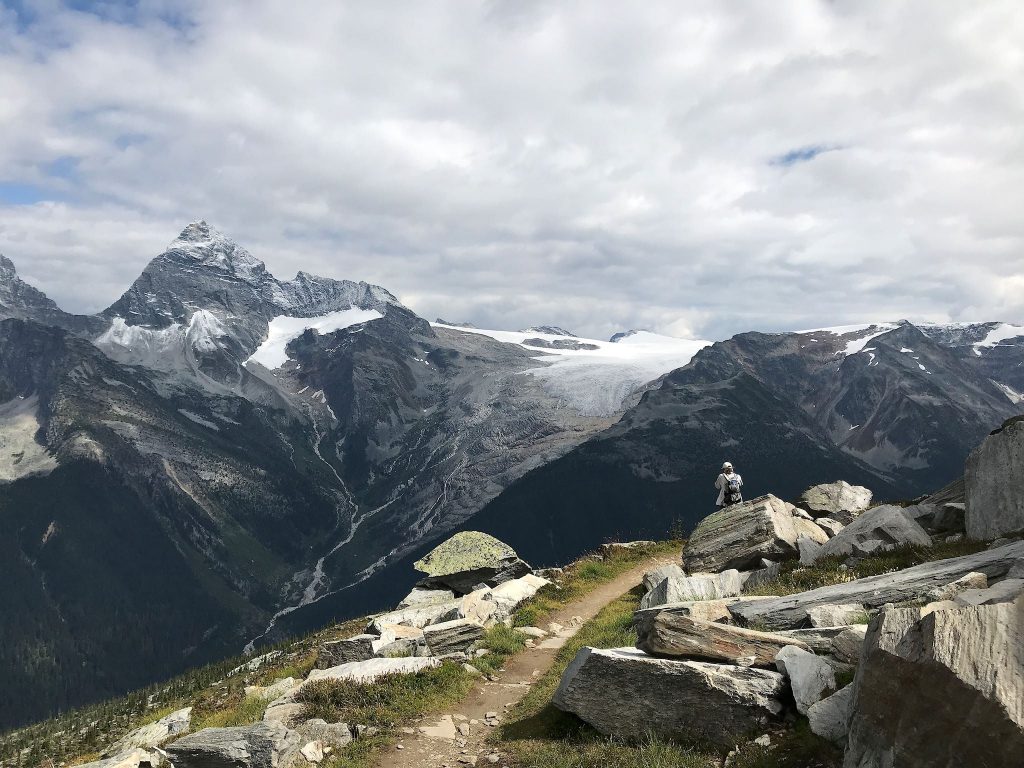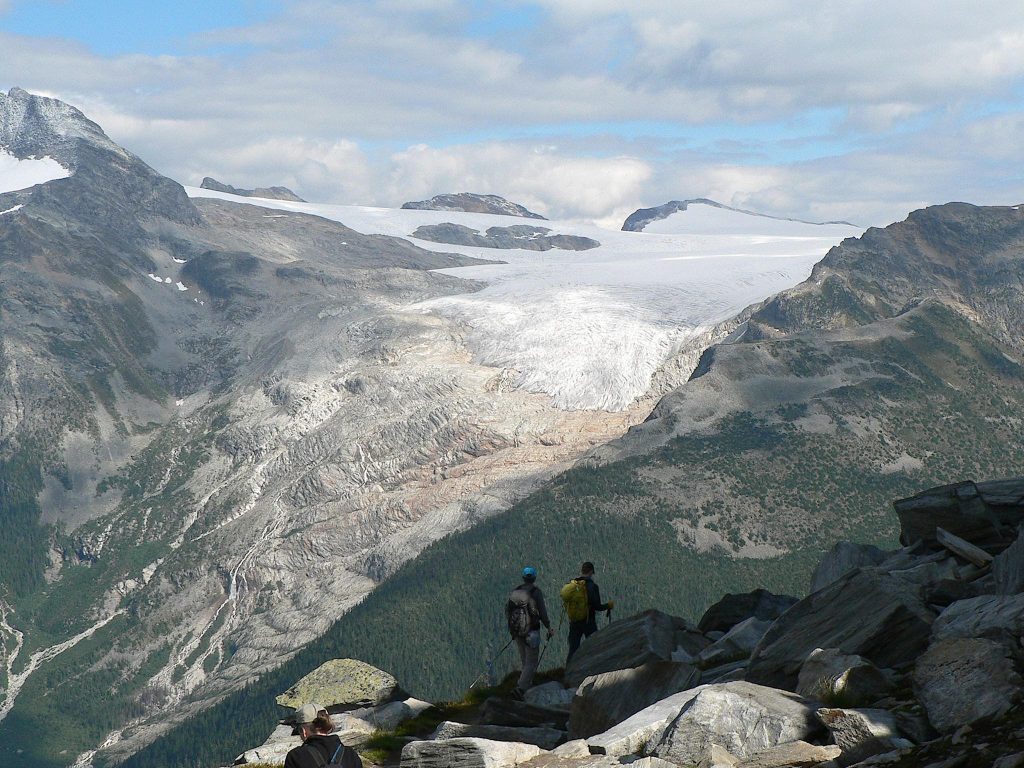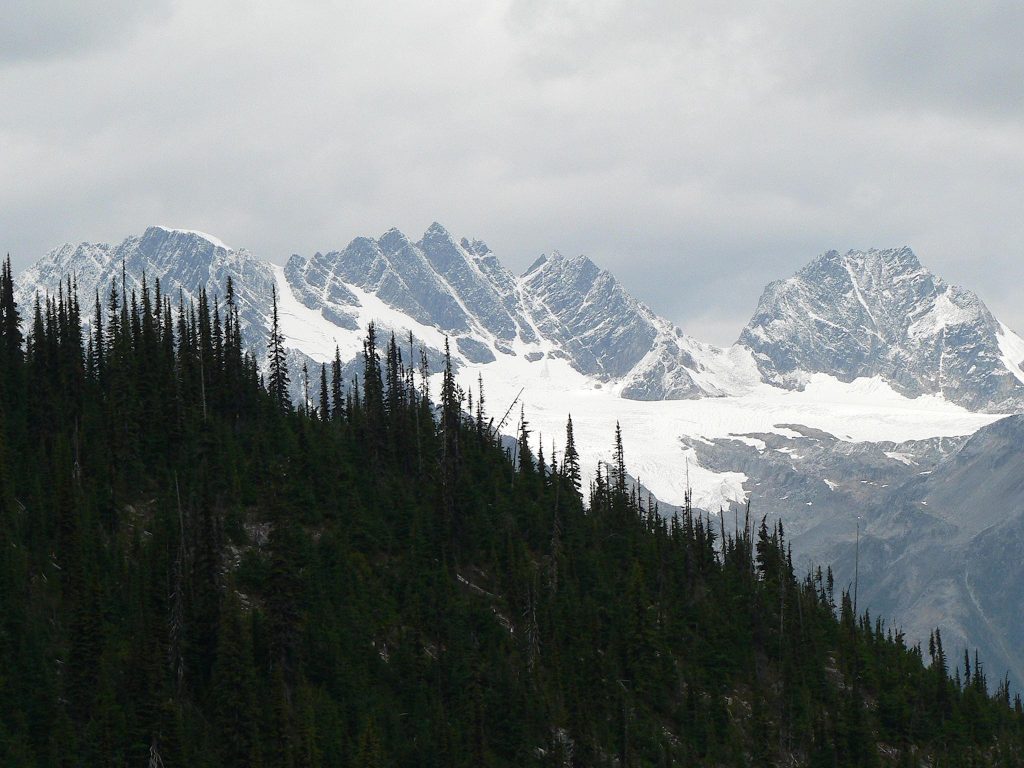 The trail then gained more serious elevation through just a dozen or so more switchbacks where at every turn, another view, another valley, another peak, another glacier opened up. Once on Abbot Ridge, we had 360-degree, unobstructed view of at least 6 mountain ranges, all of Rogers Pass and a chunk of our trail below us.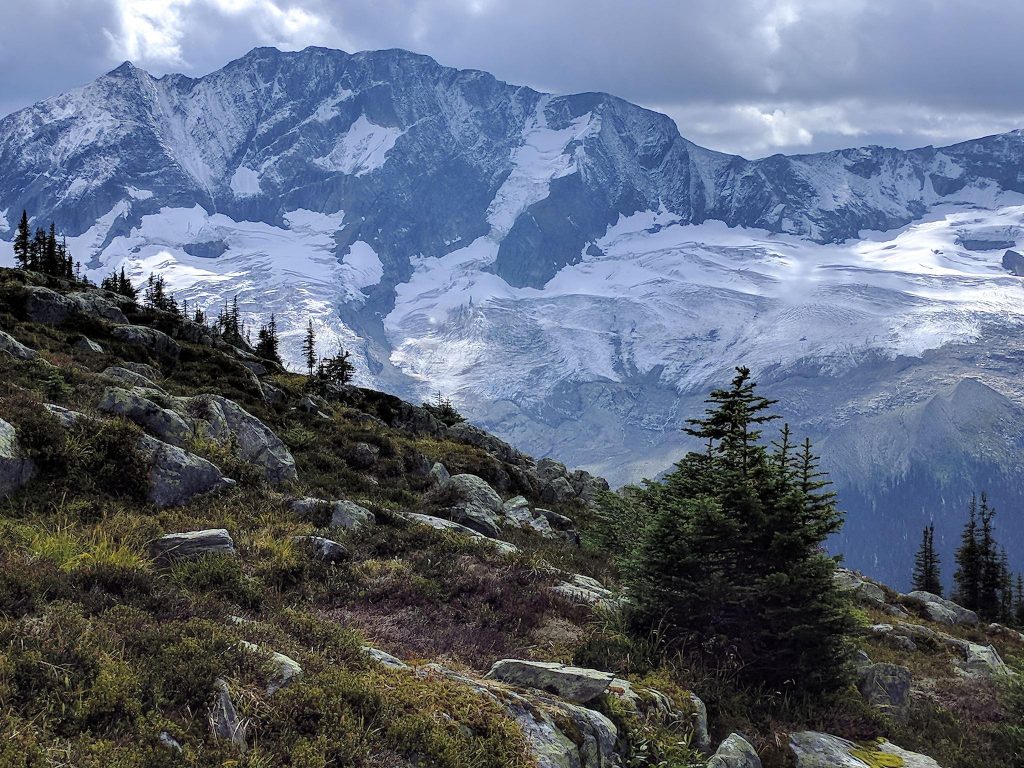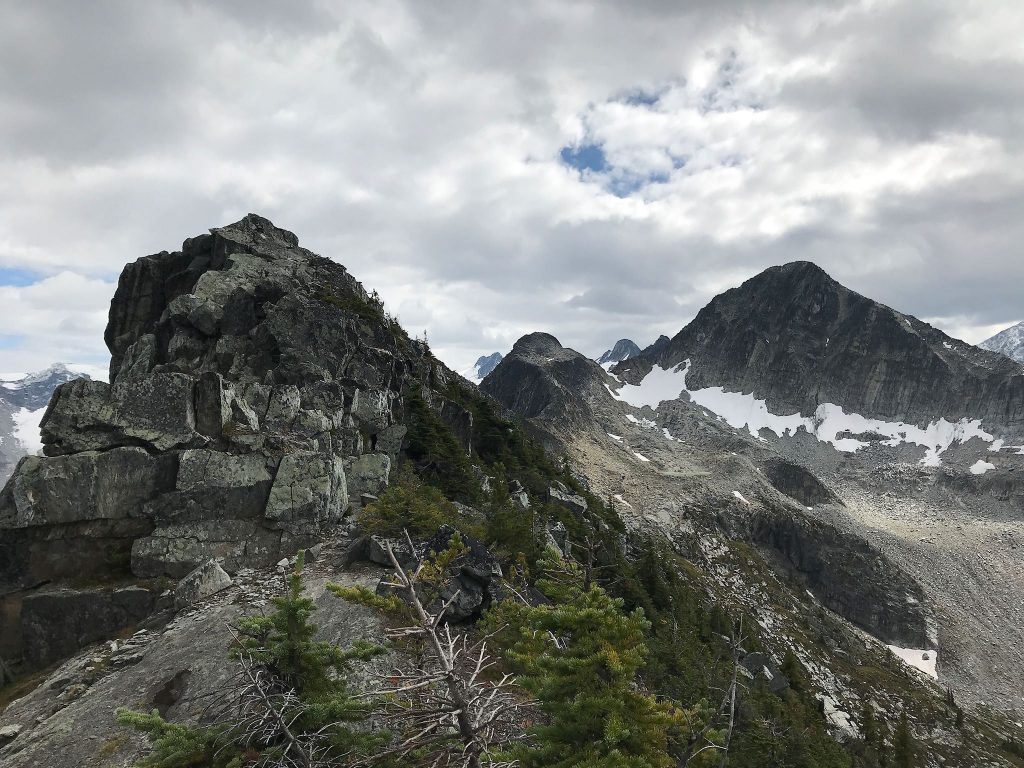 There we found a sign that said: 'End of Trail,' yet we could clearly see a somewhat less-traveled trail beyond the sign. We took it. Further on up the ridge, more and more views opened up until we could go no further. From there, we could see a knife edge to the summit of Mount Abbot (technical climbing gear necessary…) and the nearby summit of Mount Afton. And the usual mountaintop chipmunk saying hello.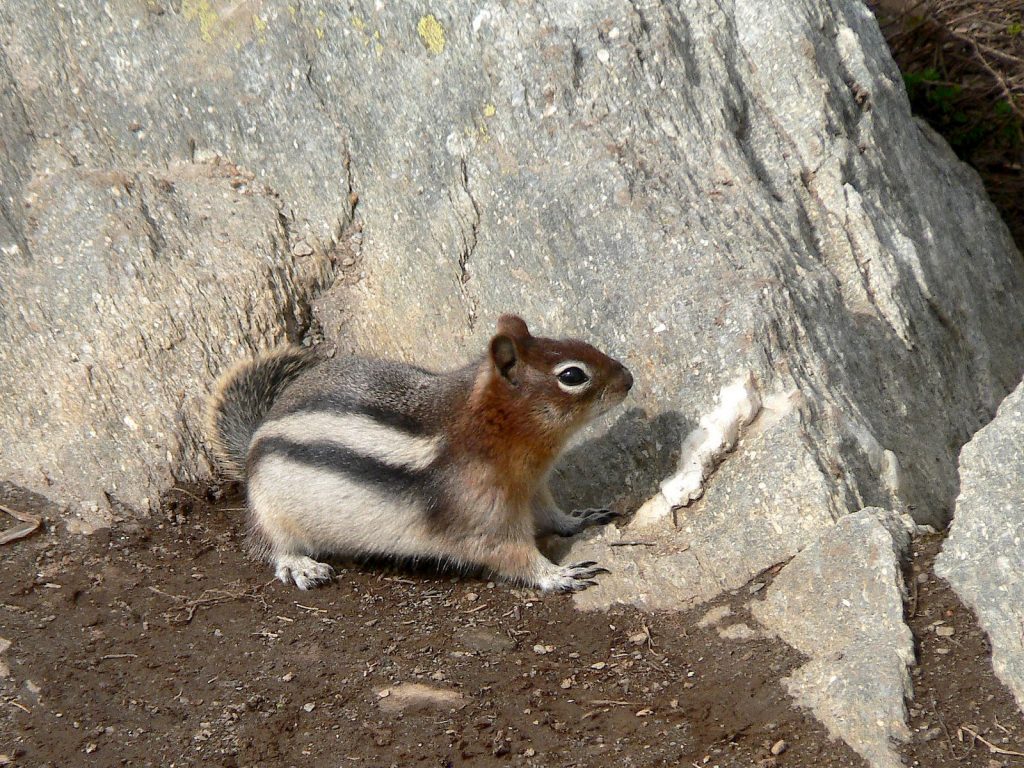 For anyone who's interested, more Glacier camp and Abbot Ridge hike pix…